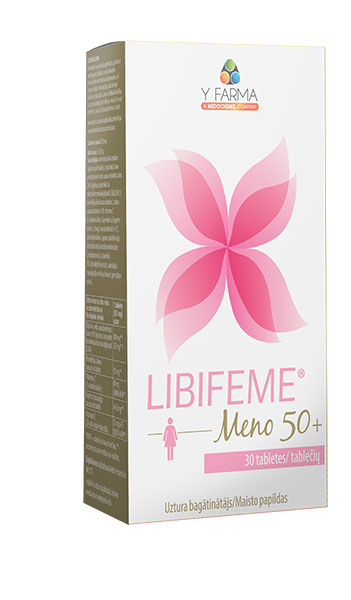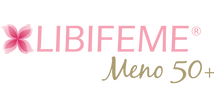 Oral tablets designed for women with low estrogen levels during perimenopause and menopause to promote intimate well-being.


LIBIFEME® Meno 50+ tablets contain natural plant extracts and vitamins. It is also a natural source of phytoestrogens, which helps to improve the tonicity and hydration of the mucous membranes and skin, eventually reducing the symptoms of menopause.
Innovative product for women in menopause phase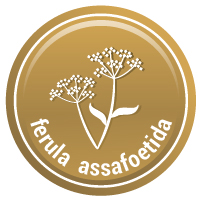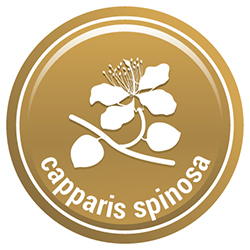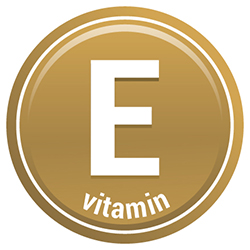 Boost sensitivity, gain pleasure!
How can I benefit from using LIBIFEME® Meno 50+ ?
Taking LIBIFEME® Meno 50+ can
Help enhance the experience during intimate moments
Help to improve blood flow in the intimate area, hence increasing sensitivity and the feeling of pleasure *
Improve tonicity and hydration of mucus membranes and skin
Help reduce pain during intimate moments *
Provide a natural and fresh feeling
How does LIBIFEME® Meno 50+ work?
3 BENEFICIAL ACTIONS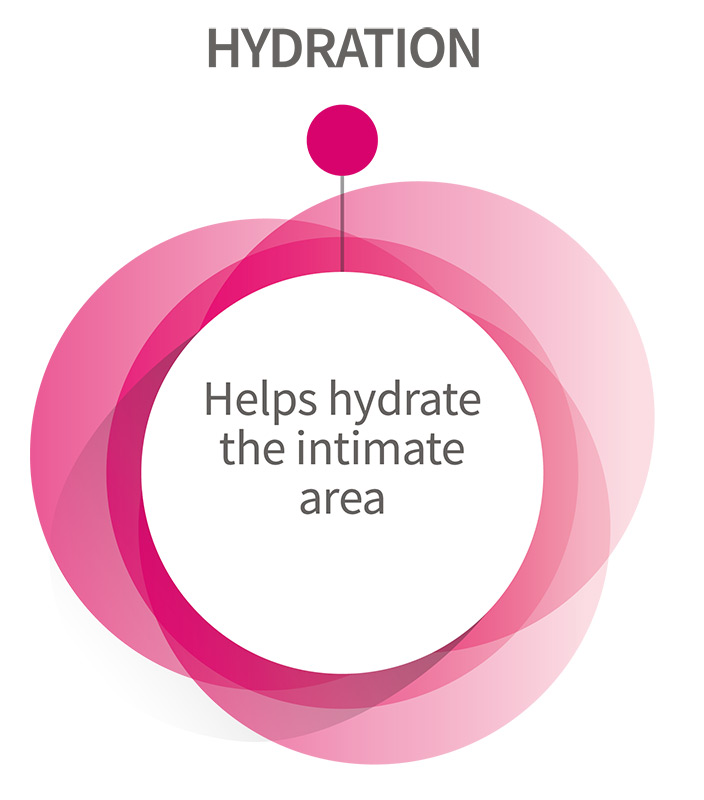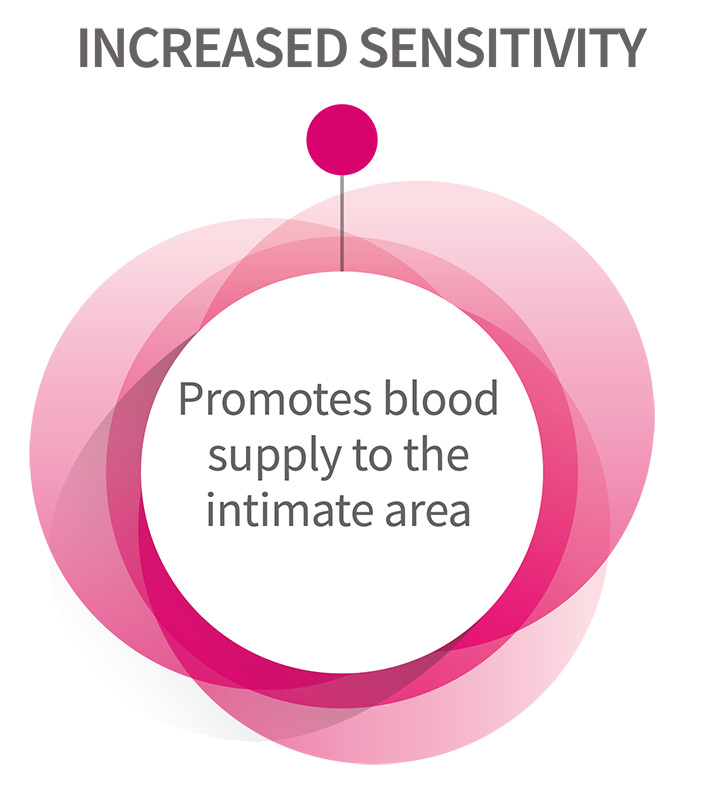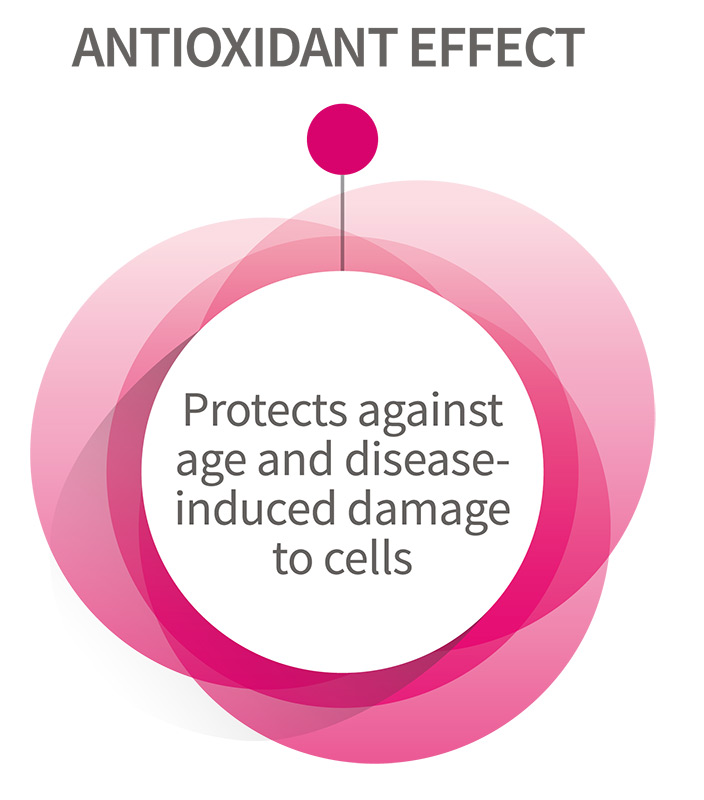 LIBIFEME® Meno 50+  composition is based on standardized extracts of plants and vitamins.
How do I take LIBIFEME® Meno 50+ ?

Take 1 tablet, or as instructed by your doctor or pharmacist.
Do not exceed the recommended daily dosage.
Each pack contains 30 tablets, suitable for 1-month duration.
You may start using LIBIFEME® Meno 50+  before, during or after menopause, as it may contribute to improve women's wellbeing.
Which ingredients does LIBIFEME® Meno 50+ contain?
Flaxseed (SDG)
Extract of Asafoetida (Ferula assafoetida L.)
Extract of Caper (Capparis spinosa L.)
Vitamin C (L-ascorbic acid) - 100%*
Vitamin E (a-tocopherol) - 100%*
* NRV: NUTRIENT REFERENCE VALUE
FLAXSEED (SDG – Lignans)
Flaxseed has a number of benefits since it is rich in fibers, Omega-3 fatty acids and lignans. Lignans are phytoestrogens, the main one being SDG (secoisolariciresinol diglucoside). Flaxseed is the richest source of the lignan SDG. Intestinal flora converts SDG into enterodiol and enterolactone and along with its potent antioxidant action, benefit women's health.
ASAFOETIDA (Ferula assafoetida L.)
Asafoetida, a plant also known as the "the herb of the gods", was used for centuries as a well-known botanical aphrodisiac. It is a rich source of biologically active compounds. It has potent vasodilatating action, increasing the blood flow and sensitivity in the intimate area. It additionally possesses strong antioxidant properties.
CAPER (Capparis spinosa L.)
The Capparis spinosa L. extract contains a wide range of polyphenols and anthocyanin, showing antioxidant and detoxifying effects, as well as vitamins from group B, E, K and folic acid. It is also rich in iron, sodium and calcium.
Synergistic action of Asafoetida and Caper
Increase sensitivity and hydration in the intimate area
Protect cells through its antioxidant effects
VITAMINS C and E
Due to their potent antioxidant action, vitamins C and E minimize cell damage, thereby reduce negative implications on women's health.These vitamins help prevent premature aging when approaching and after menopause.
Food Supplements should not be used as a substitute for a varied and balanced diet and a healthy lifestyle.
Resources
Zia-UL-Haq et al. Antioxidant potential of various parts of Ferula assafoetida L. Journal of Medicinal Plants Research Vol. 6(16), pp. 3254-3258, 30 April, 2012
Arshiya Sultana et al. Oleo-gum-resin of Ferula asafoetida: A traditional culinary spice with versatile pharmacological activities. Research Journal of Recent Sciences Vol. 4(IVC-2015), 16-22 (2015)
Shah N.C. and Amir Zare. Asafoetida (Heeng): The Well Known Medicinal-Condiment of India & Iran. The Scitech Journal Vol 01. Issue 04 April 2014
Hongxia Zhang and Zheng Feei Ma. Phytochemical and Pharmacological Properties of Capparis spinosa as a Medicinal Plant. Nutrients 2018, 10, 116; doi:10.3390/nu10020116
Giovanni Appendino et al. Daucane Phytoestrogens: A Structure-Activity Study. J. Nat. Prod. 2002, 65, 1612-1615
Jennifer L. Adolphe et al. Health effects with consumption of the flax lignan secoisolariciresinol diglucoside. British Journal of Nutrition (2010), 103, 929–938
Erman Duman and Mehmet Musa Özcan. Mineral contents of seed and seed oils of Capparis species growing wild in Turkey. Environ Monit Assess (2014) 186:239–245
Seyed Fazel Nabavi et al. Pharmacological Effects of Capparis spinosa L. Phytother. Res. (2016) DOI: 10.1002/ptr.5684
Majid Mohammadhosseini et al. The genus Ferula: Ethnobotany, phytochemistry and bioactivities – A review. Industrial Crops & Products 129 (2019) 350–394
Milad Iranshahy, Mehrdad Iranshahi. Traditional uses, phytochemistry and pharmacology of asafoetida (Ferula assa-foetida oleo-gum-resin)—A review. Journal of Ethnopharmacology 134 (2011) 1–10
Myrtle Wilhite, MD, MS. Vaginal Dryness. PART II Integrative Approach to Disease